042 Tobias Hellkvist 'Everything Is Connected'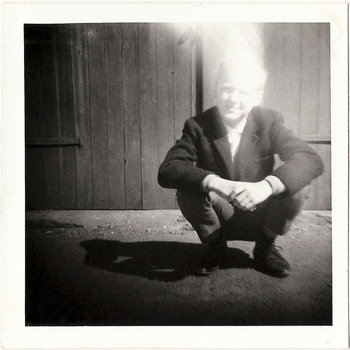 Cat.No: homen042
Release date: September 14th, 2012
Edition: 500
SOLD OUT. SORRY! WE ARE CURRENTLY THINKING ABOUT DOING A RE-ISSUE IN 2014 SO WATCH THIS SPACE. OTHERWISE PLEASE GRAB THE DIGITAL EDITION FROM THE BANDCAMP LINK BELOW. THANKS!
Release description: It has been a little while now since Tobias Hellkvist's last full album, 'Evolutions'. The 2010 release received critical acclaim from all corners for its beautiful organic instrumentation, and subtle development. Since then Tobias released his 'Kaskelot' EP on Tokyo Droning, whose success and popularity in Japan caused the paper stockists for the label to run out of supplies on two occasions! (There will be a pressed re-issue of 'Kaskelot' later in the year for those who missed out).
His latest album 'Everything Is Connected' has been a long time in the making. Flowing as both seven distinct yet connected tracks, the album needs to be heard as a whole to understand its nature properly. It is in many ways quite a departure from what we are used to with his previous work, with its reverberated guitar tones, and slowly evolving structures, even to the deep 4/4 beat on the incredible 'Christmas Rat'. Yet the organic nature and earthiness is still very much there in the work, perhaps more prevalent on 'Everything Is Connected' than in his previous works actually.
This is not an album to rush. This is an album to savour and absorb for its perspective, enveloping nature and soul. In an age when people, labels, and record shops alike want to rush, shuffle through their music libraries and have no time to sit down and actually take something in, Tobias has created something which is almost a throwback to when people would actually take the time to listen, get lost in the music and depart. So stop talking for a second, stop worrying about what you need to do next and after that, listen and let yourself be consumed by this remarkable record.
All music created, mixed and mastered by Tobias Hellkvist. Recorded between 2010 and 2011 in Malmö, Sweden. Some postproduction made in early 2012.
Boy on cover: Gunnar Hellkvist, photographer unknown. Taken around 1960.
www.tobiashellkvist.com / info@tobiashellkvist.com
You can listen to, share, and buy 'Everything Is Connected' here:
Here's a sample of 'Everything Is Connected' which is free to download: