041 Chihei Hatakeyama & Asuna 'Scale Compositions'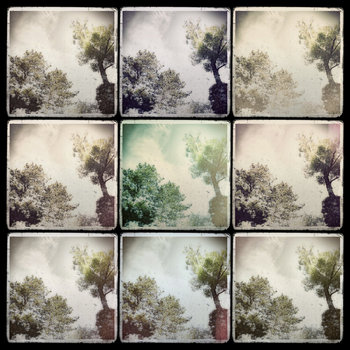 Cat.No: homen041
Release date: August 31st, 2012
Edition: 1000 CD (4 panel digipack)
Order at Home Normal HERE
Release description: 'Scale Compositions' sees the return of Chihei to Home Normal after his 2010 release, 'A Long Journey'. However, this time he is joined by the excellent Asuna, whose live improv and recorded work I have long admired ('Flowers' is one of my all-time favourite records). Anyway, let's make this more digestible:
- About Scale Compositions
'Scale Compositions' is made up of two parts: 'Crown Scales' and 'Folk Scales'. 'Crown Scales' was recorded in a house in Nishiogikubo on January 20th, 2009. 'Folk Scales' was recorded at the SuperDeluxe live venue on January 23rd, 2009.
- About Chihei
Chihei Hatakeyama (畠山地平) is a musician and an organizer who was born in 1978, and lives on the outskirts of Tokyo. He has performed for years under his given name and also as one half of the electroacoustic duo Opitope, along with Tomoyoshi Date.
Hatakeyama got involved in playing music through strumming a guitar in a few rock-oriented bands in his teenage years. Subsequently a laptop computer superseded his bands as his main platform. Hatakeyama polychromes memory-evoking soundscapes with various recorded materials of acoustic instruments such as guitars, vibraphone, and piano; mostly played by hand and processed via laptop.He has released on labels such as Home Normal, Room40, Kranky, Hibernate and Spekk (as Opitope), among many others.
- About Asuna
Naoyuki Arashi (Asuna) started music production in 1999, mainly using an old reed organ and electronics. Whilst releasing from various labels world wide such as Lucky Kitchen, Apestaartje, Autumn Records, and/OAR, Power Shovel Audio, Music Related etc.. he also makes sound installations using the organ and also exhibits photographic art using half camera. He is a graduate of the faculty of fine arts, Tokyo Zoukei University.
You can listen to, share, and buy 'Scale Compositions' here:
Here's a sample of 'Scale Compositions' which is free to download: