026 Two People In A Room 'Two People In A Room'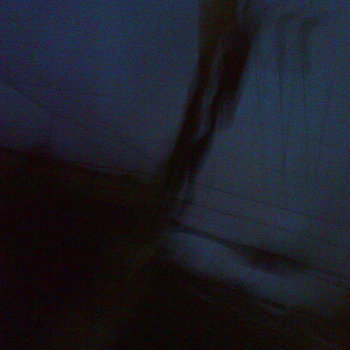 Crash Your Plane, Walk Away0:00Buy Now

Holiday On Air Force One0:00Buy Now
Cat.No: home n026
Release date: June 30th 2011
First Edition: 250 (digipack) SOLD OUT
Second Edition: 500 (digipack) SOLD OUT
SORRY! PLEASE GO TO OUR BANDCAMP BELOW TO BUY THE DIGITAL EDITION :)
Release description:
René Margraff and I have been in and out of touch for an age it seems now. I've known, worked with him and shared labels with him, under a different (still secret) name before, but many of you will know him as Pillowdiver. Two People In A Room is the work of the Berlin based René and Michelle Hughes. This is the follow-up to their 2010 cassette release 'Wrapped In Plastic'.
There are so many facets to a piece of music, as indeed art itself, which move you, make you feel something long lost or hidden. Its that mysterious quality of something hidden and maybe even remembered suddenly that ignites a rush of blood and recognition of kinship with the spirit of the work, quite beyond the creator. I know this is all very fancy sounding, a little bit 'spacey' but there you go. Not many records have done that to me, no matter how much I adore them for differing reasons. In fact, its perhaps the first record which has ignited this sense of hidden self, of memory and spirit since My Bloody Valentine 'Loveless' or maybe Boards of Canada 'Music Has The Right To Children'. Such albums reside in a different plain somehow, able to move people beyond themselves into a purer land of memory and Lewisian innocence. Its in this same world or plain that Two People In A Room create and mould their live guitar / stomp box laden music, and its bad-ass and beautiful.
Mastered by Ian Hawgood.
Photography by René Margraff.
Design by Jeremy Bible.
You can listen to, share, and buy 'Two People In A Room' here:
Here's a sample of 'Two People In A Room' which is free to download: