009 L/M/R/W 'Drifts'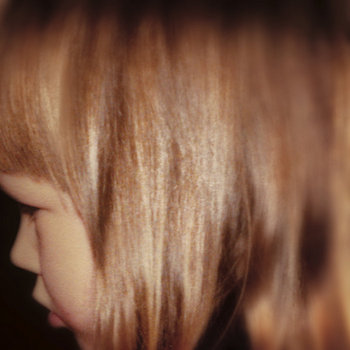 Cat.No: home n009
Release date: January 11th, 2010
Edition number: 1000 (digipack)
Release description:
Four amazing musicians spread over three collaborations on one release. 'Drifts' is an engaging and beautiful work. Three compositions / pieces of music / soundscapes / acoustic structures / audio landscapes are collected on the disc. Are they improvised? Are they composed? Are they structured? A combination of any possibility? Does it matter?
L stands for Leo Fabriek adding harmonium to Birthday and subtle piano touches to Tegendraads.
M stands for Mariska Baars who also composes solo as Soccer Committee but never is shy to engage in a collaboration. The only 'she' of the gang adds guitar and voice on Birthday and voice on Clay.
R stands for Rutger Zuydervelt (aka Machinefabriek) and is the only one featured on all three tracks adding guitar, sampler, effects and editing to Birthday and Tegendraads. On Clay he seems to control the controls.
W stands for Wouter van Weldhoven who also releases solo compositions. On Birthday and Tegendraads he contributes taperecorders and melodica.
The collaborators, the recordings and the title of the release fit perfectly together. Each track has a distinct and individual approach and voice of it's own. Track 1 Birthday has an almost static feel. Each sound seems to be frozen and locked in itself and layered over and over each other until new overtones shine through the thick fog of sound creating an almost orchestral density. Track 2 Clay has a more quiet beginning. The sense of a voice fades in and takes over the piece. While the voice changes in pitch the track opens up like wings spreading further in the stereo field. After a peak the sounds slowly seem to be crawling back and hiding in the speakers leaving the voice on it's own again. Track 3 Tegendraads has a calming effect which lets the listener lean back and breathe while the piano notes drop randomly through the track like raindrops falling from the sky at the end of a storm. A voice speaks to the listener which has a soothing effect. The sounds and tones seem to stay more in place not wanting to move forward or backward while circling around and holding each other by the hand
A perfect ending to a superb release! Drifts drifts (1) and drifts (2) and drifts (3) and…
Track 1 and 3 initially released as Live Edits on cassette by Digitalis,
Track 2 initially released as Clay on 3-inch cd-r by Machinefabriek
Drifts has been remastered by Ian Hawgood, with photography by Rutger Zuydervelt (Machinefabriek).
You can listen to, share, and buy 'Drifts' here:
Here's a sample of 'Drifts' which is free to download:
PRESS

Smallfish
L/M/R/W is the collaborative moniker of Leo Fabriek, Mariska Baars, Rutger Zuydervelt (aka Machinefabriek) and Wouter Van Weldhoven – something of a minimal electronic supergroup, I think you'll agree. This three track album comprises two tracks that were originally only available as a cassette release on Digitalis and a new track to complement them. I'm glad this has made its way onto CD and not at all surprised that it's Home Normal that's picked it up. The slow burning Birthday kicks things off with 16 minutes of pure beauty. As soon as it begins you get the feeling of where these tracks are coming from and the icy way he textures hold your attention is serene and calming. Clay is certainly the most rugged of the tracks using, as it does, a slightly more dissonant and grainy feel. That's not to say there's no melody, of course, because it works in the way that only this style of music can, by implying the tuneful underneath a seemingly impenetrable fog of sound. What's there is actually rather delicate and it's this play between the quiet and the noisy which makes it so compelling. Finally Tegendraads lulls us with an affecting piano and melodica piece. Beautifully arranged into an almost pastoral work, it shimmers gently whilst adding some wonderfully inventive and unusual background sounds with tape recorders. It's a fitting way to finish up and leaves you feeling rather relaxed and very satisfied. I'm a huge fan of this I must say and it's yet another reason to be very excited about Home Normal. Absolutely superb.
P*Dis
抜群の相性でコラボレーションを行うオランダの人気アーティストmachinefabriekことRutger Zuyderveltと、こちらもオランダの女性アーティストsoccer committeeことMariska Baars。home normalからリリースされた本作はその両者に、オランダのアーティストLeo FabriekとWouter van Weldhovenが加わった4名のアーティストによる全3曲47分のコラボレーション作品です。このメンバーでは過去にdigitalisの limitedシリーズからカセットでリリースしていて、トラック1とトラック3は元々そこに収録されていた曲で、トラック2は machinefabriekの2007年の3インチCD-R作品に収録されていた曲。Mariskaのヴォイス、Leo Fabrieのピアノ、Wouter van Weldhovenのテープとメロディカをmachinefabriekが理性的にコントロールし、見事なほど美しい整然としたサウンドスケープが展開さ れています。ちなみにプロジェクト名のL/M/R/Wとはそれぞれの名前の頭文字を表しています。これまでhome normalは美しい紙ジャケでしたが、今回からデジパックになるそうです。
Boomkat (Album of the week)
Even by his prodigious standards, four separate releases in a single week is probably a record for Machinefabriek's Rutger Zuydervelt.. Having already offered up three incredibly limited 3″CDs, here the Dutchman appears in collaboration with a group of musicians he's no stranger to: Leo Fabriek, Wouter Van Veldhoven and Soccer Committee's Mariska Baars. Zuydervelt is the common thread between all of the players – he's the only one who appears on all three of the tracks here. All you more earnest Machinefabriek completists out there might recognise the sleeve, or indeed the tracks themselves from their prior outings on awkward, highly limited edition formats: 'Birthday' and 'Tegendraads' (with Fabriek and Van Weldhoven) both appeared on the Live Edits cassette, and 'Clay' (featuring Baars on vocal and guitar) was a self-released 3″CD, though all tracks have been remastered by Ian Hawgood for the purposes of this issue. Zuydervelt submits to atmospheric drones and roomy atmospherics on 'Birthday', calling on Leo Fabriek's stretched out harmonium tones for instrumental assistance while Van Weldhoven supplies melodica and tape edits. It's a taut and occasionally rather tense affair, contrasting the gentle, faintly romantic piano-based electroacoustics of 'Tegendraads', performed by the same line-up. This is almost certainly the most immediate and unreservedly beautiful thing here, and the fact that it's been tinted with a slightly lo-fi aesthetic makes it all the more poignant, somehow. The Zuydervelt/Baars double-act offers 'Clay', whose airy, waifish beginnings hardly prepare you for the ascent to fiery dissonance by the halfway point: it's the sound of drone music burning up on re-entry to the Earth's atmosphere – though the flame peters out almost as suddenly as it arrived, leaving only a whispered vocal sustain and a trail of mushy tape hiss. The three pieces compliment each other beautifully, and this new, compiled format feels like an entirely justifiable reissue. The original editions certainly deserved a much wider audience than their scarce quantities permitted first time around, though even this one's restricted to 1000 copies.
Norman Records (Recommendation)
Home Normal are kicking off the year with a whole slew of exciting releases. The first of which is by L/ M/ R/ W (Leo Fabriek, Mariska Baars, Rutger "Machinefabriek" Zuydervelt and Wouter van Veldhoven) and is entitled 'Drifts'. This is comprised of three tracks. The first of which, 'Birthday' is an edit from a live performance which first appeared as a super limited cassette on Digitalis. The track is constructed from Harmonium, guitar, vocal, sampler, effects, taperecorders and melodica. Together they construct a well restrained piece with many subtle layers of micro detail. Zuydervelt's unnerving sense of tension becomes prevalent which really builds the anticipation of a climax you know will probably never happen. Each musicians contribution to the mix works perfectly and what appears to be minimal on the surface is bordering on maximal in terms of its stirring and emotional impact. The second track 'Clay' has Baars on voice and good old Machinefabriek taking care of processing and editing duties where he stretches and layers the vocals into angelic drones. This one is haunting and really very beautiful indeed. This originally appeard as a mega limited 3″ CDr. The final number 'Tegendraads' is the artists minus Baars and has some gentle piano, static crackle and some curious and unrecognizable sounds. This is the most organic and less heavily processed track of the three. Recommended.