005 Mountain Ocean Sun 'Peace Conference'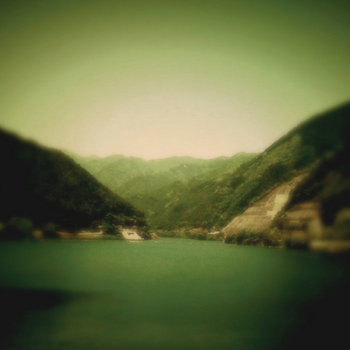 Cat.No: home n005
Release date: September 11th, 2009
Edition number: 1000
Release description:
Mountain Ocean Sun's search for deep peace, heavy drones, and sound healing has found them jamming with Deerhoof in Detroit, starting an organic music society in the extreme tropical heat of the Matthaei Botancial Garden on new years day, and all the way back to their first performance at a 500 year-old buddhist temple in Osaka, Japan. Bowed strings, harmonium, indian shruti boxes, gongs, ghosts, sea shells and bells are the spirit tools that these elemental earth's children bring to this sixty-four minute peace conference.
"Recorded on a mountain, in the woods, near a river, a lake, and the city, the summer air was heavy and we sweated a lot. When it was over I was blind. I was pummeled by the minimalixm"
War (livonia michigan 2009)
You can listen to, share, and buy 'Peace Conference' here:
Here's a sample of 'Peace Conference' which is free to download:
PRESS
Smallfish
Mountain Ocean Sun. A dreamlike combination of music and nature that's as beautiful as it is serene, as charming as it is earthy and as bounteous as you could hope for. Repeated listens of this stunning hour-long album brings you a new tone, texture or incidental background noise each time and as you soak up the radiant atmosphere it leaves you with a harmonious sense of inner peace. Recorded in various locations at various times by various people, this work takes on a shimmering life of its own with bells, bowed strings, harmonium and Indian shruti boxes all playing their own endearing and crucial part to setting the scene.. It's a meditative mixture of drone and uplifting, almost spiritual sound that quite honestly transcends being pigeonholed into any obvious genre here at Smallfish. Sitting back and allowing it to wash over me was an incredibly evocative experience and having lived in Japan I can attest to the fact that there really is a certain oriental feel to this that will conjure up deeply vivid images of forests and shrines and sunlight dappling across mountain streams. If that sounds overly poetic then, well, maybe it is… but music is a tangible living force that surrounds us even when it's not overtly 'music' and this paints more than just a simple aural picture. The tranquillity and beauty that Mountain Ocean Sun have captured here has an elemental sound that's so wonderfully hypnotic and marvellously organic. This is another exceptional album from the superb Home Normal label. But then, what else did you expect? Highly recommended.
Boomkat
Mountain Ocean Sun is a project fronted by His Name Is Alive main man Warren Defever, who collaborates with three like-minded drone artists for an hour-long recording of shruti box, harmonium, bells, gongs and violin. The group's first performance was at a 500 year old Buddhist temple in Osaka, and that pretty much sets the tone for the quartet's quasi-mystical approach to soundscaping. Defever himself continues to mythologise, describing the recording as having been made "on a mountain, in the woods, near a river, a lake, and the city" going on to say "When it was over I was blind". Truth be told, Peace Conference is one of those records that would greatly benefit from having no accompanying spiel, because there's a very natural, intuitively played out drone record that's rich in atmosphere and organic sound matter. Given that there's no discernible post-processing or environmental sounds involved, the composition of the record actually comes as something of a refreshing diversion from the dominant strands of contemporary ambient music, and the various instruments and sound sources come together in an intelligent, well thought out fashion. A very beautiful album from this excellent label – Highly recommended.
Norman Records
Mountain Ocean Sun have a CD out on Home Normal this week. They're a band/ group/ collective I've not heard of until now. After a quick rush of info I can see it features Warren Defever who is better known as that fella from His Name Is Alive. That band who have a weirdly obsessive bunch of people following them…. I'm sure some of them will traverse over to Mountain Ocean Sun to see what the crack is. Anyway you get one 64 minute track which is always a nightmare of a thing to review as we just don't have the time to sit and listen to the whole thing from start to end most of the time. It's starts off all droney and toney with some tribal sounding bells tinkling away in the background. It's kind of nice and mantric… in fact it's totally spacing me out! I reckon sitting and listening to the full thing in one go would take you to a most spiritual place, especially if you had a bag of chong and some nice sennheiser cans. I think that might be exactly what I do when I get home. There's plenty of variation in it as it more weird sounds appear, clattering happens, even more weird sounds drop in and out. It's one of the most interesting drone releases I've heard in ages and certainly one of the highlights of the label for me so far (which has already been consistently great!). Highly recommended!!
Textura
On the other Home Normal release, Mountain Ocean Sun brings together four unique voices for a single, sixty-four-minute meditation that fully lives up to its Peace Conference title. Pooling their talents on the project are Daniel Littleton (IDA member and frequent Tara Jane Oneil collaborator) on harmonium and bells, Jean Cook on violin and shruti box, Hitoko Sakai on harmonium and shruti box, and Warren Defever (of His Name is Alive fame) on bells, voice, and gong. As the instrumentation no doubt implies, the four collectively sculpt a deep, immersive drone that exudes Eastern-styled overtones (it hardly surprises that the group's first performance took place at a 500-year-old Buddhist temple in Osaka, Japan).
Throughout the piece, hand bells jingle and wordless voices (reminiscent of Tuvan throat singing) intone alongside harmonium, Indian shruti box, and bowed violin tones. While a central drone does persist from start to finish without too much deviation in pitch, much else does undergo change: clattering percussion noises dominate in one section, while softly ululating violin sounds move to the forefront in another (at such moments, one is reminded of Tony Conrad's drone recordings, despite the fact that Mountain Ocean Sun's sound is rarely abrasive). Shifts in dynamics also occur, with some particularly unsettling moments occurring at the halfway mark when violent scraping noises emerge, before bowed strings gradually guide the piece to a wide-eyed and mesmerized finish. In short, Peace Conference isn't a frozen sculpture but rather a living and breathing organism that manages to accommodate both identity and metamorphosis during its protracted unfurl.
Soundscaping
Mountain Ocean Sun was somewhat a change in direction for Home Normal this year, as this new quartet comprising lead man Warren Defever of His Name Is Alive joined forces with Deerhoof members to give us fifty minutes worth of non-interrupted, droning soundscapes sprinkled with recordings of music boxes, bells, gongs, strings and oriental mysticism. In fact, oriental spiritualism is fused with native American – or even African – rites and casts off an air of a meditational, nearly entrancing phase as the droning, hypnotic sounds evolve and change over the course of the recording.
As indicated by the musician himself, the recording was made heavily inspired and induced on nature's influence and accordingly blinding as a result when it was over, and listening to this composition one finds himself mesmerised by the natural and organic-sounding which slowly gains hold of your attention to meditational heights, and as the end is reached you come out altered by your musical experience.